Climate change and alternative energy sources stand for our century's challenge: By the year 2050, at least 80 percent of energy required for electricity and heat in Germany must come from renewable energy sources. If we are to reach this objective, we need new strategies and concepts all the way along the energy supply chain, from generating and storing to consuming energy.
FAU makes a great contribution to face the challenges related to climate change with its expertise in numerous areas of energy research. Scientists, engineers and economists are working across the faculties to develop novel methods and processes for an integrated energy system, for example in the areas of photovoltaics and hydrogen economy, geothermal systems, e-mobility, materials research and energy systems analysis. One hub for this interdisciplinary research is the Energie Campus Nürnberg.
This website exposes the climate and energy research at FAU, grouped in four pillars Understand, Shape, Apply and Reflect. The according professors and their research in the field is presented.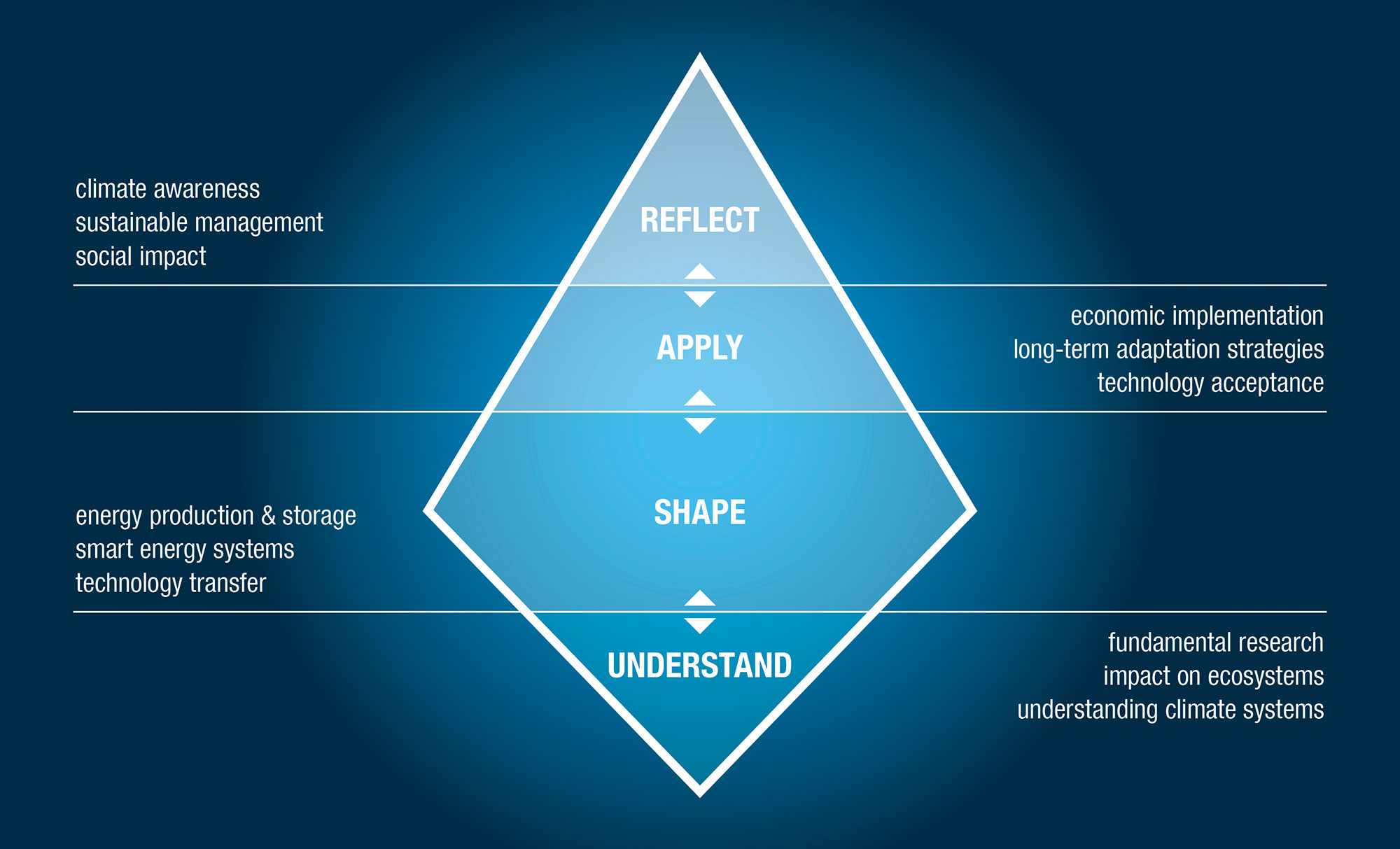 FAU remains true to its motto 'Knowledge in motion' in the field of climate and energy research, putting its research findings to excellent practical use via collaboration with renowned practical partners. The four pillars of climate and energy research at FAU: